How to Prepare for Online Exams?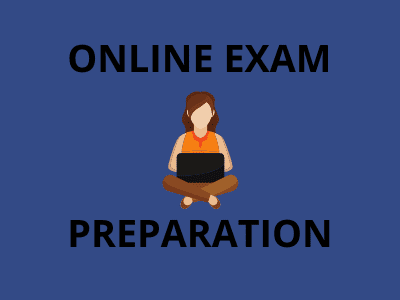 Khyati Baria
Computer Engineering Student | Content Manager at LMT
How to Prepare for Online Exams?
  By Last Moment Tuitions
Are you worried about your upcoming exams? Or are you Confused about the Online Exam Pattern? Don't worry!! Last Moment Tuition is here to solve all your doubts and help you with exam preparation.
Don't just randomly start your preparation. To prepare effectively and achieve good results first, understand the new online exam pattern and what changes are made by the university and start your preparation accordingly.
Exam consists of 80 marks:-
a) 40 marks for MCQs.
b) 40 marks for Subjective.
Question Paper will consist of 3 questions as follows:-
Q1).Consists of 20 MCQs for 2 marks each.
Q2). Subjective Question for 20 marks.
Q3). Subjective Question for 20 marks.
Preparation Strategy for MCQs:-
Even before starting with your preparation have a clear understanding of the weightage of all modules within a Subject.
Make a note of important topics that are frequently asked in previous year's question papers.
Once you know about important topics of Subject, now start preparing them.
While preparing understand the concepts very well, don't just Mug up the things it won't help you in the exam.
Once a topic is done make your notes for it, this will help you in quick revisions and practice.
Now practice MCQs online, give mock tests, etc.
Before appearing for actual semester exams at least give a few mock tests online, it will help you to get familiar with the new exam pattern and ease the process
And you're good to nail your exams.
 How to Use LMT for Exam preparation?
Use LMTs previous year question papers and How to pass videos to know about important topics of Subject.
Start preparing for these topics from Video Lectures available on the website.
Understand concepts and make your notes. Or use LMT notes for preparing.
Now practice MCQs from the LMT website. And give a few Mock tests.
LMT notes and Videos lectures will help you in preparing for Subjective Questions.
Tips and Tricks for Exams
Review all the questions first and then start solving with ones that you find are easy, this will boost your confidence.
Read Questions carefully before solving them.
Understand what's ask in question and answers don't panic and lose marks.
Manage your time well while attempting MCQs don't waste too much of your time on a single question leave it for later if you still don't understand it reading twice.
Using LMT in your exams preparation will not only help you save lot of time, but also in understanding the concepts easily. Choose to prepare smartly and Use LMT for Stress Free Exam Preparations!!!!
Keep Calm and Don't Panic. Use above strategies, tips and tricks to clear your exams smoothly.
All the Best!!!!
Want To Read More About This Discussion ?

[Download] How to Prepare for Online Exams?.pdf
Stay connected with us on