Interview Series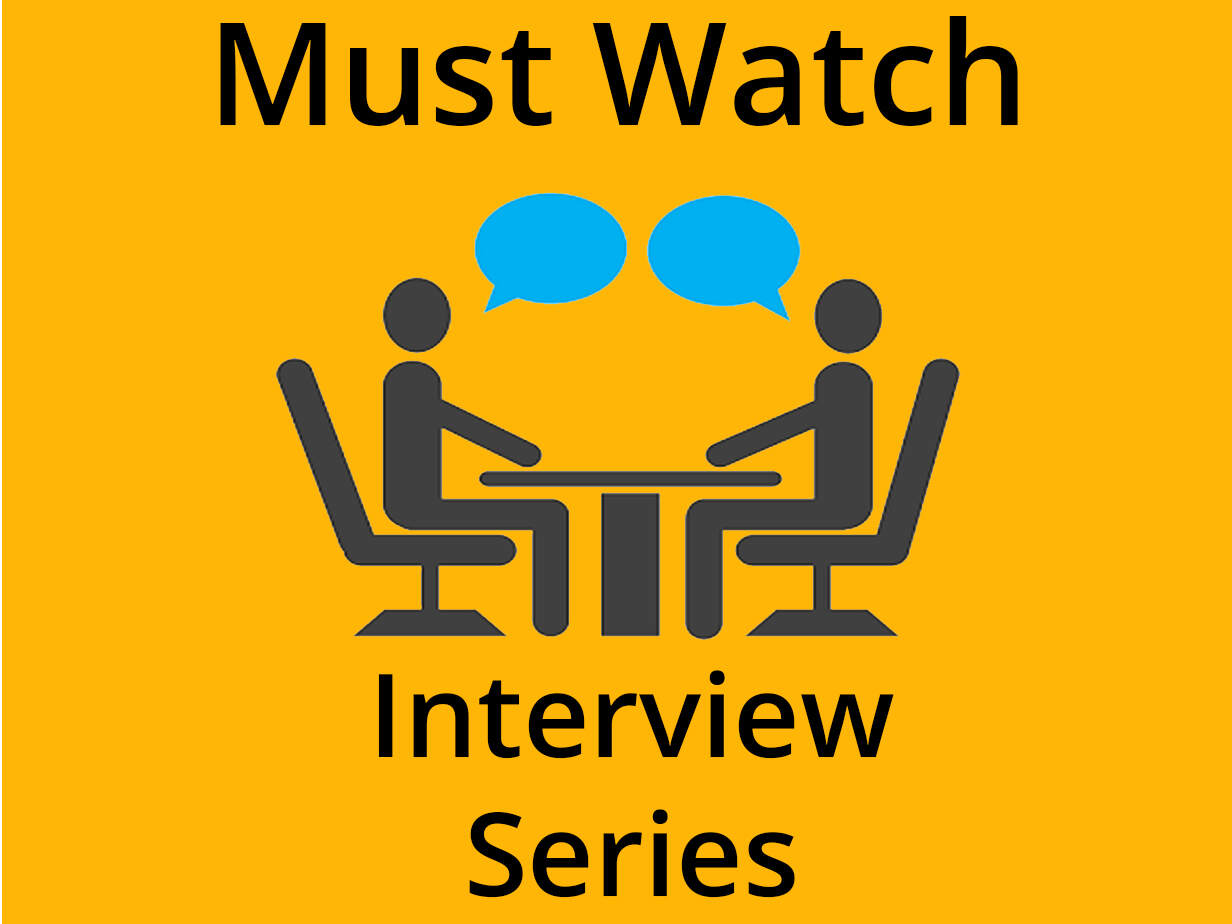 Description

In Interview Series, we try to solve the problems Faced in  Engineering by Taking interview of  youth who were like us but now have achieved something awesome

How to Crack Job Interview
Interview Series
Interview Series is an interview consisting of a conversation between a job applicant and a representative of an employer which is conducted to assess whether the applicant should be hired Interviews are one of the most popularly used devices for employee selection. Interviews vary in the extent to which the questions are structured, from a totally unstructured and free-wheeling conversation, to a structured interview in which an applicant is asked a predetermined list of questions in a specified order; structured interviews are usually more accurate predictors of which applicants will make suitable employees, according to research studies. A job interview typically precedes the hiring decision. The interview is usually preceded by the evaluation of submitted résumés from interested candidates, possibly by examining job applications or reading many resumes. Next, after this screening, a small number of candidates for interviews is selected. Potential job interview opportunities also include networking events and career fairs. The job interview is considered one of the most useful tools for evaluating potential employees. It also demands significant resources from the employer, yet has been demonstrated to be notoriously unreliable in identifying the optimal person for the job. An interview also allows the candidate to assess the corporate culture and demands of the job. Multiple rounds of job interviews and/or other candidate selection methods may be used where there are many candidates or the job is particularly challenging or desirable. Earlier rounds sometimes called 'screening interviews' may involve fewer staff from the employers and will typically be much shorter and less in-depth. An increasingly common initial interview approach is the telephone interview. This is especially common when the candidates do not live near the employer and has the advantage of keeping costs low for both sides. Since 2003, interviews have been held through video conferencing software, such as Skype. Once all candidates have been interviewed, the employer typically selects the most desirable candidate(s) and begins the negotiation of a job offer.
Soft skills are a combination of people skills, social skills, communication skills, character or personality traits, attitudes, mindsets, career attributes, social intelligence and emotional intelligence quotients, among others, that enable people to navigate their environment, work well with others, perform well, and achieve their goals with complementing hard skills. The Collins English Dictionary defines the term "soft skills" as "desirable qualities for certain forms of employment that do not depend on acquired knowledge: they include common sense, the ability to deal with people, and a positive flexible attitude." Soft skills is a composite expression, and each of the two words explains a defining aspect of the concept. The word "skill" highlights the practical function. The term alone has a broad meaning, and describes a particular ability to complete tasks ranging from easier ones like "learning how to kick a ball"to harder ones like "learning how to be creative." In this specific instance, the word "skill" has to be interpreted as the ability to master hardly controlled actions. The word "soft" is the opposite of "hard", may appear to mean "subjective, fuzzy, and unreliable," but, "calling these skills soft or non cognitive belies their importance." Because of their subjectivity, soft skills are often not assessed and yet many in business consulting argue that they lie at the foundation of what makes a leader and will determine if an employee will rise to a leadership position. Soft skills represent personal skills necessary for such activities as team work and motivating others.
Human resources is the set of the people who make up the workforce of an organization, business sector, industry, or economy. A narrower concept is human capital, the knowledge which the individuals embody. Similar terms include manpower, labor, personnel, associates or simply people. A human-resources department (HR department) of an organization performs human resource management, overseeing various aspects of employment, such as compliance with labor law and employment standards, administration of employee benefits, organizing of employees files with the required documents for future reference, and some aspects of recruitment (also known as talent acquisition) and employee offboarding. Recruitment refers to the overall process of identifying, attracting, screening, shortlisting, and interviewing, suitable candidates for jobs (either permanent or temporary) within an organization. Recruitment can also refer to processes involved in choosing individuals for unpaid roles. Managers, human resource generalists and recruitment specialists may be tasked with carrying out recruitment, but in some cases public-sector employment, commercial recruitment agencies, or specialist search consultancies are used to undertake parts of the process. Internet-based technologies which support all aspects of recruitment have become widespread, including the use of Artificial Intelligence (AI).
Follow For Latest Updates, Study Tips & More Content!
Course Features
Lectures

5

Quizzes

0

Duration

50 hours

Skill level

All levels

Language

English

Students

840

Certificate

No

Assessments

Yes