STEP BY STEP GUIDE TO CRACK GATE EXAM FOR COMPLETE BEGINNERS
Posted by

Categories

Blogs

Date

March 24, 2021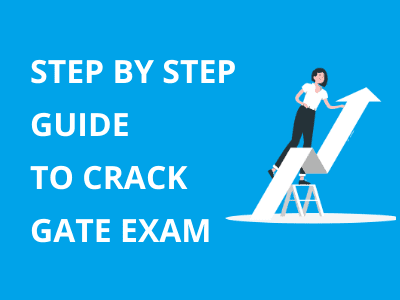 STEP BY STEP GUIDE TO CRACK GATE EXAM FOR COMPLETE BEGINNERS
These are the questions for many students
What's the portion?
When should I start studying?
What should I refer to?
We all being students, know very well the importance of good preparation for any exam. Since the last blog was all about GATE Exam, in general, this article intends to throw light upon the PREPARATION it takes to crack GATE.
Let's straight get into the details!
THE PAPER PATTERN FOR GATE EXAM:
Sections:
Will comprise of total 3 sections except for AR, CY, GG, EY, XL, PH, and MA papers: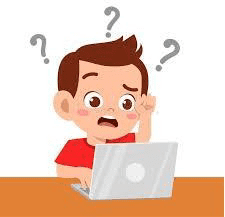 Engineering Mathematics Questions (13 – 15 marks)                                                                                                           
General Aptitude Questions (15 marks) (tests the analytic skills in verbal ability and numerical ability)
Core Questions from Subject (70-72 marks)
Remember, there will be total of 100 marks, 65 questions, and 3 hours to solve the ENTIRE paper.
HOW TO TACKLE THE PORTION?
Firstly, start your preparation 11-12 months prior, the early, the better.
Take the most difficult subject/section on day 1 and move in descending order based on the level of difficulty of the subject and topic.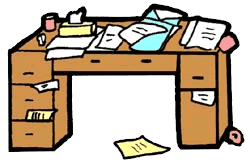 Try completing one subject at a time. When you believe that you have completed all of the topics in one subject, take some time and revise each and everything from scratch. After doing this, you may proceed to the next subject.
Juggling between subjects might make you feel that you're getting your work done, but in reality, you're just trying to be the jack of all trades, but master of none.
Solve as many mock tests as possible 2 months before the exam as it will boost up your confidence.
COACHING CLASSES? SHOULD I GO FOR IT OR NOT?
This is entirely a subjective approach, but here are some pointers that would help you
decide whether you should opt for coaching classes or not.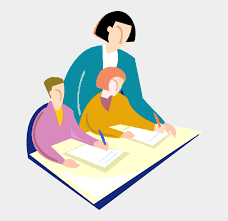 – Good coaching classes will ensure that your syllabus is completed efficiently before time i.e solid time management.
–      Coaching classes are good access to experts and their experience might help you hone yourself in your studies.
–      An environment with like-minded aspirants with whom you could study and discuss solutions.
–      Strict schedule of test series to determine your progress every week/month.
–      If you're a student who procrastinates and needs an external force to study, coaching classes could be a good option for you.
–      It is always suggested to opt for classes in or near your residence or educational institute so that less time is spent traveling.
–      Perfectly curated notes/ study materials/ reference books for study.
Nevertheless, if you are a student who knows
their priorities straight, has a nature of articulating neat and precise notes and can effectively manage their time and study
, then you can consider not opting for attending coaching but instead crack Gate Exam on your own. And do not worry about missing out on the expertise of coaching or study materials as there are other sources easily available on the internet.
VIDEO LECTURES? HOW WILL IT HELP?
Again, a subjective question. Youtube will provide you with tons of video series for Gate preparation, but which ones to choose from them and optimize it?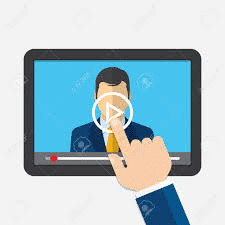 The best way to make use of video lectures is when you know the prerequisites of a particular topic, and just want to know more as in video lectures, they don't explain prerequisites.
Some video lectures start explaining right from basics, try learning from those.
A good thing about video lectures is that you can rewatch and relearn the concepts anytime you want.
But at times certain doubts occur during video lectures wherein they might go unsolved.
Certain Youtube channels have active Whatsapp or Telegram groups for doubt solving, try making good use of it.
THE MAKING OF NOTES:
Now, this may seem like a very slow and for maximum students, a boring way to study. But bringing light to the fact that the many students who have cracked Gate Exam in their first go by making notes are >>>>>>>>
So, yes MAKING NOTES IS AN UNDERRATED BUT A GREAT WAY OF CRACKING GATE.
This can be done during 2 different scenarios, during coaching or self-studies, but regardless of the scenario, remember the following pointers.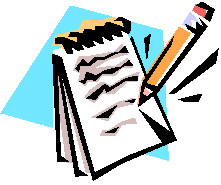 Maintain a new notebook for each subject.
Try using sticky notes and different colored pens for neatness.
Notes need not be short and precise always, if a certain concept is tough for you, take time and make a detailed note about it.
As you tackle 1 chapter of a subject, make a note of all its important stuff eg Derivations, formulae, definitions, statements, etc
Drawing graphs, tables, and charts can also be a good graphical way for notes.
Lastly, at the end of each chapter, make a note of all the previously asked questions from the chapter and try to solve them on your own, in this way you can analyze how thoroughly have to learn the chapter.
So what will these notes do?
Imagine you want to revise an important concept, you open the right book as you're aware of where you have written it.
You flip through the pages and find the concept, its definition, and formulae too as you had distinctively written it using colored pens.
Then you remember having solved a similar question based on the concept. You go to the page where the chapter ends, carefully go through the steps, and viola! The concept is now fresh in your mind again.
Sounds super cool right? This habit gives a boost of confidence too.
REFERRING TO PAST QUESTION PAPERS IS A PRIORITY
Refer to past years' question papers. This will give you a gist of the difficulty level of the GATE exam.
SCHEDULE MOCK TESTS IN YOUR STUDY PLAN:
Your study hours especially for GATE will surely be planned by you. But if you haven't kept a slot for solving mock tests in it, then you SURELY MUST INCLUDE IT. Why? Let's see:
Mock tests are a big deal when it comes to time management during writing the actual exam. You come to know what your desired pace vs your actual pace is.
Helps you know your strong and weak areas.
A reality check on your efforts that you've been putting into studying for GATE.
Lastly, gives you a physical and mental boost as you now know what you are about to face.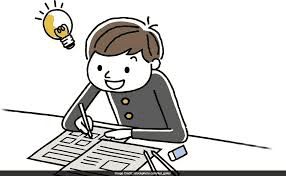 Hence, as a GATE aspirant, it is very important to appear for frequent mock tests, not too many, nor too few.
Too many mock tests might end up draining your energy, and less number of it will just give rise to under preparation.
Try taking mock tests every 3 weeks or after every 2 chapters that you complete of a subject.
Also, do not skip the mock series during the last 1-2 months, they are indeed essential.
OTHER STUDYING POINTERS:
Know about the importance, conduction of the exam, the marks allotted for each question, and the least number of questions you need to answer correctly in order to meet your expectation.
Know your syllabus and the weightage of each topic. Study the topics thoroughly you feel is easy and also give enough time to other topics too.
Make sure you use appropriate study material.
Memorizing your answers won't stay for long in your brain. It would be beneficial if you understand the concepts rather than memorizing them.
Be strict with yourself when it comes to preparing for exams.
Revise a topic until you're a master at it.
Try keeping the last few days before exams for revision rather than learning new topics.
A day before the exam makes sure you're not stressed. Take a nice break a day before your exam but also make sure you have your admit card and all the
necessities in your reach. Panicking on the last day will result in you messing up your paper. So smile and have that confidence in yourself that you rock the exam.
All the best for your preparation!!
Want To Read More About This Discussion?
[Download]STEP BY STEP GUIDE TO CRACK GATE EXAM FOR COMPLETE BEGINNERS.pdf
Stay connected with us on