Podcast Tutorials For Beginners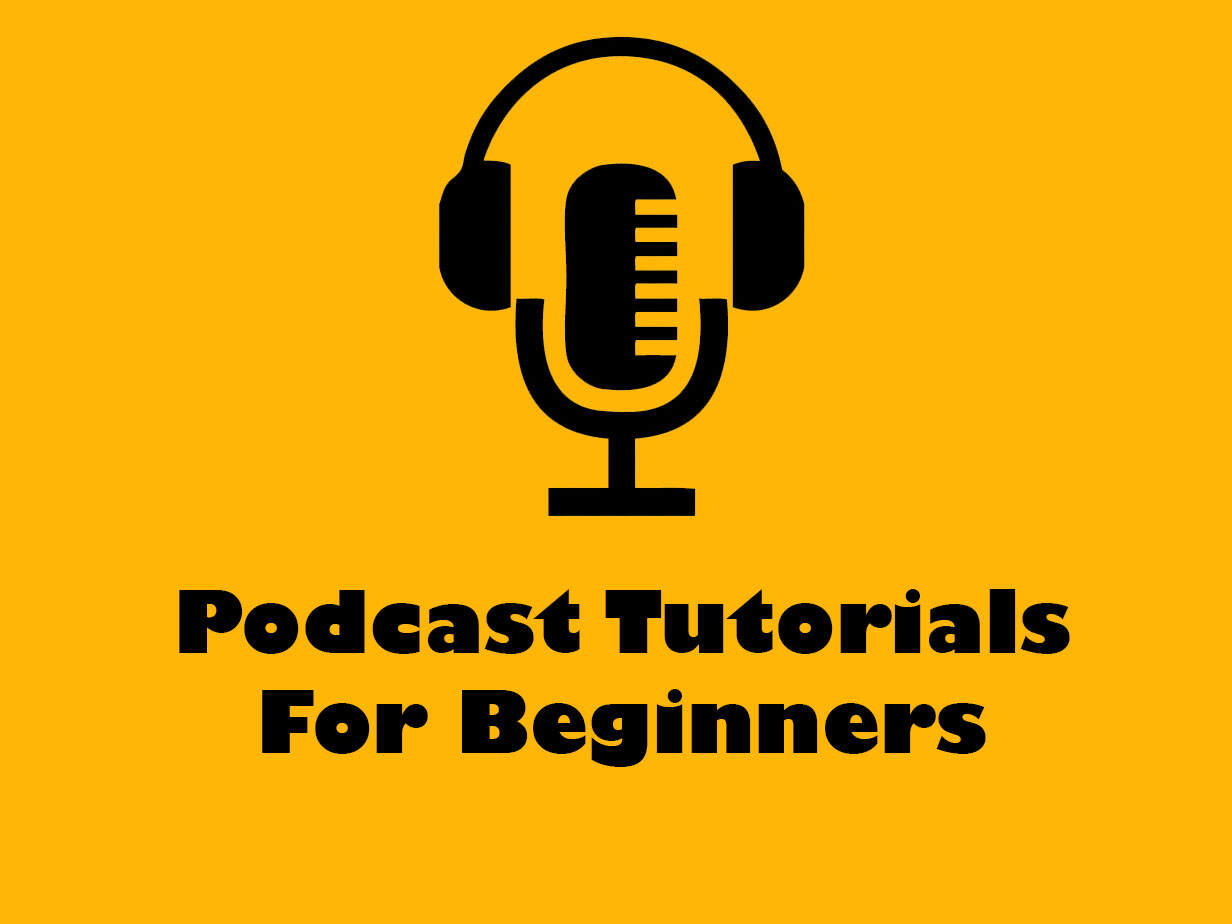 Description

Last moment tuitions is bringing "How to Start your Podcast for Beginners" in Collaboration with Himanshu Sachdeva

A podcast is an episodic series of spoken word digital audio files that a user can download to a personal device for easy listening. Example: Sumersingh Podcast : https://anchor.fm/Sumersingh

Do subscribe and follow Himanshu Sachdeva Himanshu Sachdeva :https://www.youtube.com/channel/UCCh3EB2OMu2ILotVyb8-Bdw Instagram : https://www.instagram.com/sachdevahimanshu/ Podcast : https://open.spotify.com/show/3ITOFs4enB7ZbrKtGT5ixs Website : https://himanshusachdeva.com/

Index
"Podcast Tutorials For Beginners " in Collaboration with Himanshu Sachdeva
A podcast is an episodic series of spoken word digital audio files that a user can download to a personal device for easy listening.
Example: Sumersingh Podcast : https://anchor.fm/Sumersingh
A podcast is an episodic series of spoken word digital audio files that a user can download to a personal device for easy listening. Streaming applications and podcasting services provide a convenient and integrated way to manage a personal consumption queue across many podcast sources and playback devices. A podcast series usually features one or more recurring hosts engaged in a discussion about a particular topic or current event. Discussion and content within a podcast can range from carefully scripted to completely improvised. Podcasts combine elaborate and artistic sound production with thematic concerns ranging from scientific research to slice-of-life journalism. Many podcast series provide an associated website with links and show notes, guest biographies, transcripts, additional resources, commentary, and even a community forum dedicated to discussing the show's content. The cost to the consumer is low. While many podcasts are free to download, some are underwritten by corporations or sponsored, with the inclusion of commercial advertisements. In other cases, a podcast could also be a business venture supported by some combination of a paid subscription model, advertising or product delivered after sale. People are motivated to create a podcast for a number of reasons. The podcast producer, who is often the podcast host as well, may wish to express a personal passion, increase professional visibility, enter into a social network of influencers or influential ideas, cultivate a community of like-minded viewership, or put forward pedagogical or ideological ideas (possibly under philanthropic support). Because podcast content is often free or, at the very least, affordable for the average podcast consumer, podcasting is often classified as a disruptive medium, which is adverse to the maintenance of traditional revenue models. Long-running podcasts with a substantial back catalogue are amenable to binge consumption.
A scripted podcast (also referred to as a "fiction podcast" or "narrative podcast") is similar to a radio drama, but in podcast form. They deliver a fictional story, usually told over multiple episodes and seasons, using multiple voice actors, dialogue, sound effects, and music to enrich the story. Scripted podcasts have attracted a number of well-known actors as voice talents, including Demi Moore, Matthew McConaughey, Kristen Wiig, and Rami Malek, as well as from content producers like Netflix, Spotify, Marvel, and DC Comics. While science-fiction and horror are quite popular, scripted podcasts cover a full range of literary genres from romance, comedy, and drama to fantasy, sci-fi, and detective fiction. Examples of scripted podcasts include The Bright Sessions, Homecoming, and Wolverine: The Long Night.
A podcast novel (also known as a "serialized audiobook" or "podcast audiobook") is a literary form that combines the concepts of a podcast and an audiobook. Like a traditional novel, a podcast novel is a work of literary fiction; however it is recorded into episodes that are delivered online over a period of time. The episodes may be delivered automatically via RSS or through a website, blog, or other syndication method. Episodes can be released on a regular schedule, e.g., once a week, or irregularly as each episode is completed. In the same manner as audiobooks, some podcast novels are elaborately narrated with sound effects and separate voice actors for each character, similar to a radio play or scripted podcast, but many have a single narrator and few or no sound effects. Some podcast novelists give away a free podcast version of their book as a form of promotion. On occasion such novelists have secured publishing contracts to have their novels printed. Podcast novelists have commented that podcasting their novels lets them build audiences even if they cannot get a publisher to buy their books. These audiences then make it easier to secure a printing deal with a publisher at a later date. These podcast novelists also claim the exposure that releasing a free podcast gains them makes up for the fact that they are giving away their work for free.
A video podcast or vodcast is a podcast that contains video content. Web television series are often distributed as video podcasts. Dead End Days, a serialized dark comedy about zombies released from 31 October 2003 through 2004, is commonly believed to be the first video podcast. A number of podcasts are recorded either in total or for specific episodes in front of a live audience. Ticket sales allow the podcasters an additional way of monetising. Some podcasts create specific live shows to tour which are not necessarily included on the podcast feed. Events including the London Podcast Festival,SF Sketchfest and others regularly give a platform for podcasters to perform live to audiences.
Do subscribe and follow Himanshu Sachdeva
Himanshu Sachdeva :https://www.youtube.com/channel/UCCh3EB2OMu2ILotVyb8-Bdw
Instagram : https://www.instagram.com/sachdevahimanshu/
Podcast : https://open.spotify.com/show/3ITOFs4enB7ZbrKtGT5ixs
Website : https://himanshusachdeva.com/
Prepare For Your Placements: https://lastmomenttuitions.com/courses/placement-preparation/


/ Youtube Channel: https://www.youtube.com/channel/UCGFNZxMqKLsqWERX_N2f08Q
Follow For Latest Updates, Study Tips & More Content!

/lastmomenttuition

/ Last Moment Tuitions

/ lastmomentdost
Course Features
Lectures

6

Quizzes

0

Duration

50 hours

Skill level

All levels

Language

English

Students

51

Certificate

No

Assessments

Yes