Get Latest Exam Updates, Free Study materials and Tips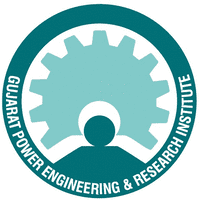 The Department of Technical Education, Government of Gujarat has given the responsibility for managing a Degree Engineering College to Gujarat Technological University (GTU). We provide the latest facilities like modern technology teaching, well experience staff, laboratory with the latest equipment and open-source resources in the library.
Gujarat Power Engineering and Research Institute are now managed by Gujarat Technological University (GTU) so, GTU provides facility to the Students like Start Up, Innovation, Placement etc. which help for enhancing their knowledge and career.
Entrance Exam: GUJCET/JEE MAIN
Total Fee:- ₹ 1.6 L
Computer Engineering
Rounds
GUJCET
JEE
1
22952
—
2
27931
—
Civil Engineering
Rounds
GUJCET
JEE
1
33143
—
2
30684
—
Electrical Engineering
Rounds
GUJCET
JEE
1
30431
—
2
—
—
Mechanical Engineering
Rounds
GUJCET
JEE
1
28436
—
2
26493
—