Aptitude Series for Campus Placement
Crack your Job Placement Aptitude in First Attempt with LMT Aptitude
Series Trusted by 1000+ Students
Course Highlights:
50+ videos
200+ Practice Problem
Handmade Notes
Beginners Friendly
4 Weeks
Learn from Home
course_id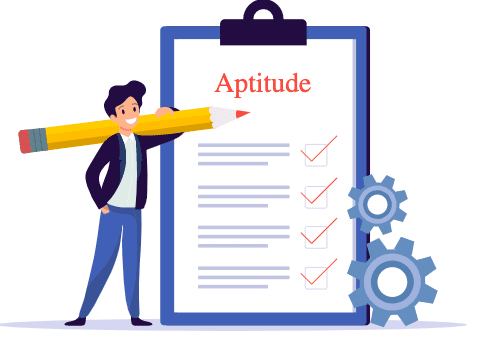 Included in
50+ Video Lectures
Handmade Notes
12 Months Validity
200+ Practice Problem
Language : Hindi
₹ 299
₹ 999
Course Descriptions
This Course is for those who want to Prepare for Job Placement (Aptitude is the First Step of Campus Placement)
Every Student must learn these subjects for campus selections and interviews.
This course is for Beginners to Advance Level of Campus Placement( Don't worry if you have maths fear we have made it very simple)
Requirements
Anyone who is eager to learn with conceptual clarity & shortcut tricks, this is for you..!
No other requirement.
What Special in this Course
"Our Handmade Notes of Aptitude"
Aptitude Require practice and LMT handmade notes are Best for Practice.
The Notes include solved Example with problem for you to practice
Don't watch videos again and again in each placement drive that's time consuming just refer the Notes which include all the solved example explained in videos so it easy to revise all concept in very less time
Training syllabus
50+ video tutorials
Handmade Notes
Practise Problem
Frequently asked questions
Who Can Register For This Course ?
What are the Topics Covered in this Package ?
How will I get the course once payment is done ?
Is this Course enough to Crack Job Placement Aptitude ?
What is the Validity of the Course
Register a new account
Are you a member? Login now